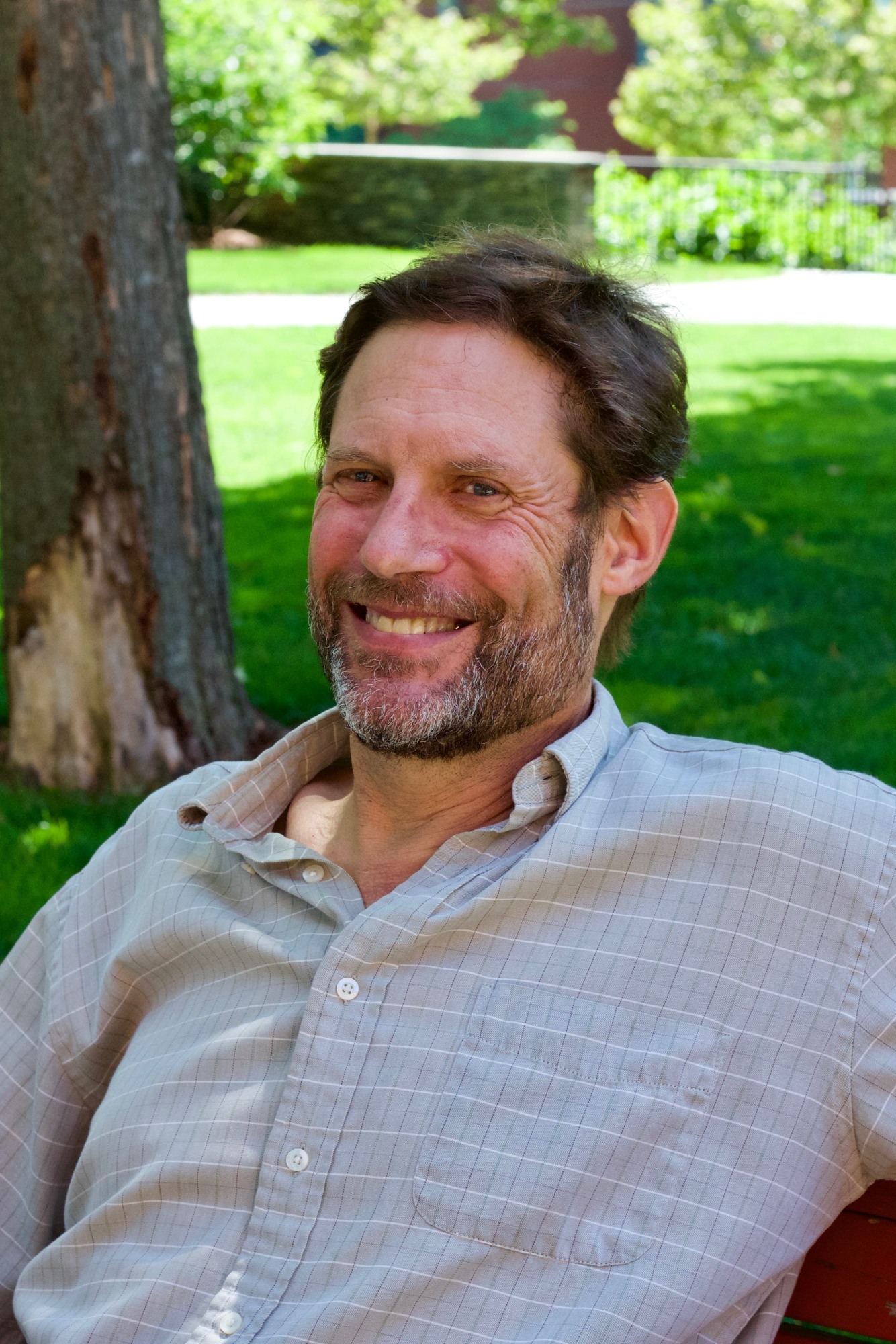 Brown researcher discovers new gene mutation in the insulin receptor that extends lifespan without negative effects on growth and reproduction
Human aging is a multifaceted, multidisciplinary topic that requires diverse expertise to tease out the specific factors that contribute to our longevity. Aging cannot be described as one simple mechanism and often involves several systems that feedback on each other or engage entirely different biological networks. These systems are comprised of pathways- roadmaps by which cells take environmental cues (such as available food), integrate those cues with their unique genetic makeup, and respond accordingly. The Brown Center on the Biology of Aging aims to bring together this collaborative array into a unified model. From genetics to cell behavior, to organism lifespan, Brown researchers are making new headway in the study of aging that will ultimately culminate in longevity therapeutics to encourage "healthy" aging.
Marc Tatar is one of the lead faculty in the Center on the Biology of Aging. Dr. Tatar has studied the demography, evolution, and genetics of aging using the fruit fly, Drosophila melanogaster. Using this short-lived insect allows Dr. Tatar and his colleagues to explore the regulation and basic mechanisms of life history traits on a shorter timeframe than would be possible in mice or humans. Current work in the Tatar laboratory focuses on genetic analysis of Drosophila to understand how insulin signals and lipid hormones regulate aging, and how these endocrine signals interact with nutrition. Dr. Tatar received his Ph.D. from UC Davis in the laboratory of James Carey and completed post-doctoral training at the University of Minnesota with James Curtsinger. Dr. Tatar is an Ellison Senior Scholar, founding Joint Editor-in-Chief of Aging Cell, and a past member of the Board of Review Editors for Science.
In their latest publication in Genetics, Dr. Tatar and his team identified a new gene mutation that has promising applications for aging research. This mutation is in the insulin receptor, which is part of the long-studied insulin/insulin-like growth factor (IGF) pathway thought to play a critical role in aging.
Insulin resistance and cellular aging
With the recent 100-year anniversary of the discovery of insulin, investigating its effect on aging has never been more relevant than it is today. Almost 20 years ago, scientists working with nematodes discovered the first ever lifespan-extending mutation in C. elegans, this mutation was in the gene encoding the insulin receptor, rendering the animals insensitive to insulin. Numerous studies since have shown that impeding the insulin pathway increases lifespan, but also contributes to diseases such as diabetes, osteoporosis, and possibly even Alzheimer's. Furthermore, inhibiting insulin signaling often decreases reproductive ability, in model animals as well as in humans. A key question has thus emerged: is it possible to attain the longevity benefits from altered insulin signaling without these negative consequences?
Apparently, yes. A recent paper published in 2021 by the Tatar group (Yamamoto et al., 2021) sheds light on this exact topic. In an effort to further understand how insulin mutations simultaneously effect longevity, growth and reproduction, Dr. Tatar and colleagues produced a new series of gene substitutions in the Drosophila insulin receptor, InR. These targeted substitutions were made using homologous recombination, and addressed newly emerging models on how receptors work. Most mutations recapitulated the conventional outcome where lifespan was extended while growth and reproduction were reduced. All of these produced insulin resistance when measured at the level of cells.  This sort of outcome is consistent with life-history trade-off theory where organisms must solve trade-offs between factors that determine overall "fitness". These findings were all very consistent with previous literature from the scientific community.
One mutation, however, broke the mould. Dr. Tatar's group noticed the mutation  called InR353 occurred in the kinase insert domain, a poorly characterized part of the insulin receptor. Remarkably, this mutation greatly extended lifespan without affecting growth, reproduction, or insulin sensitivity. The adults were fecund, full-sized and not diabetic.  This discovery of a previously unrecognized part of the insulin receptor has spurred a new research to understand how insulin-like receptors interact with adapter proteins to control aging. Ultimately, the Tatar group seeks to understand how these interactions affect aging while retaining insulin sensitivity and reproductive ability.
Future directions of insulin-based aging research
The insulin receptor domain discovered by the Tatar group has a mammalian homolog, potentially leading this research to human health. The group aims to use CRISPR and generate mice with the longevity-extending discovered in the fruit fly. They hypothesize this will generate mice that slow aging yet retain growth, fecundity and healthy insulin-dependent metabolism. Such results in a mammalian model system would bring this remarkable finding one step closer to human application.\
Aging research at Brown University
This progression from simpler to complex model organisms is a common theme in the aging research. The strategy builds on how biological systems have evolved to affect longevity. Working this way follows from how Dr. Tatar was trained. Initially he was an ecologist interested in the genetics of the aging process. At that time, insulin signaling and longevity were only studied in the nematode C. elegans, and usually in how this related to "dauer", a hibernation-like state). As an ecologist, Dr. Tatar understood the lifecycle process of "diapause", the way insects overwinter or skirt periods of bad environmental conditions. Drosophila, turns out, diapauses as an adult, and putting the pieces together led Dr. Tatar to study how insect insulin signaling and hormones controlled lifespan in and outside of diapause. As these discoveries mature, we are poised to learn how the human lifecycle can gain similar benefits through successful aging.
Dr. Tatar was one of the founding members of the Center on the Biology of Aging at Brown University along with Dr. John Sedivy. "One of the greatest things about being at Brown during my early years was… the flexibility permitted to take risks and be creative in order to pioneer new ways of doing something," remarked Dr. Tatar, recounting his first few years at Brown. "The Division of the Biology of Medicine supported this to build my lab." Since the founding of the Center, Dr. Tatar and his fellow directors have heavily emphasized this philosophy for scientific creativity and interdisciplinary approach in order to encourage diverse experimentation and new ideas in the field of aging.